UK National Archives Top Secret UFO Files, Reports, and Documents
Home
-
Documents
- UK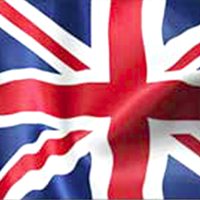 This is a substantial catalog of UFO and alien Disclosure files, reports, and documents from the Nationl Archives of the United Kingdom (UK). These are all of the reports found after searching through thousands of files that have any reference to Unidentified Flying Objects, extraterrestrials, and flying saucers.
These UK Nationial Archives UFO Government files were obtained from their website. While we did our best to extract as much information as possible, documents that are still labeled Top-Secret or Classified, cannot be released to the general public.
If you would like to rummage around their files as well here you go, but you need to pay for every file you want as they're behind a paywall.
In order to view most of these files you will need Adobe PDF Reader. Most computers and mobile devices already have this installed.
Documents and Files
Many of these files are very big. To view them properly you should save them to your computer first, then open them from there. Just right click and save as! We would love your help in finding important files within these documents. There are literally thousands of files to go through.
Sightings in Chart Form with Date, Place, and descriptions
Released 2008
Released 2009
Released 2010 and Beyond
---
Comments