Top-Secret CIA UFO Files, Reports, and Documents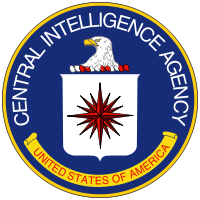 This is a substancial catalog of UFO and alien Disclosure files, reports, and documents from the Central Intelligence Agency (CIA) of the United States of America (U.S.). These are all of the reports found after searching through thousands of files that have any refrence to Unidentified Flying Objects, extraterrestrials, and flying saucers.
These CIA UFO Government files were obtained using the freedom of information act (FOIA). While we did our best to extract as much information as possible, documents that are still labeled Top Secret or Classified, cannot be released to the general public.
If you would like to rummage around their files as well here you go. Just remember. They are spies...
In order to view most of these files you will need Adobe PDF Reader. Most computers and mobile devices already have this installed.
Documents and Files
---
Comments