Home
-
User Submitted Encounters
UFO Over Hotel Being Demolished
Date Submitted: 10/05/2014
Visitor: Stephenie M
Hi,
Please find attached 2 pics taken a few months ago of a local hotel being demolished.
The photos were taken as final memories of a well known local hotel as we were driving past, at the time we were in the car however there was no 'black object' visible at the time pic was taken.
I was looking through memory card photos yesterday on my tv and discovered this amazing sight. I would be very interested to hear your thought on this picture.
Please note this is a pic of the image on my tv i have the memory card and camera used to take photos if required.
Thanks,
Stephenie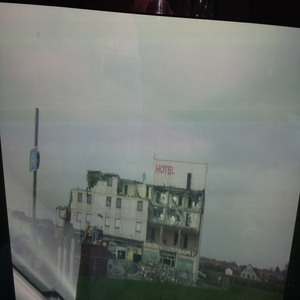 ---