Home
-
User Submitted Encounters
Strange Light Over Scottish Highlands
Date Submitted: 08/18/2015
Visiter: Mike E.
Message: Hi My names Mike E.
I took this picture last night 17/August/2015 it was taken in my back garden in Drumnadrochit in the Scottish Highlands
I had a Nikon 5000, with bulb exposure, lens open for about 30 seconds my wife was also present.
I believe it could be space station? Sent two pics, one enlarged.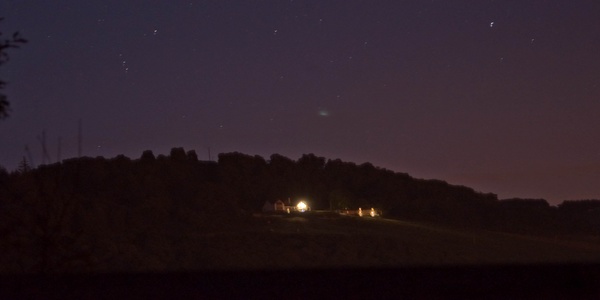 Editors note:
After further examination, it seems that since he took a 30 second exposure it couldn't have been the ISS or a satellite. Most likely it was a long exposure of a visible planet.
---