Home
-
User Submitted Encounters
UFO Pics from Cruise Ship Inspiration in Long Beach, California
Date Submitted: 02/12/2014
Visitor: Debra
I was standing up top the cruise ship "Inspiration" in Long Beach, California. We were just getting ready to set sail & I was taking pictures of the "Queen Mary" & the night lights of the city.
It was a bit foggy that day & the night was overcast (hence, no stars). There is an airport nearby, somewhere but this doesn't look like an airplane.
I cropped this picture 3 times so you could get a closer look. I do have a few more pictures of it, including, 3 I took within 1 minute that shows it moves mostly up & down but not left to right.
~Debra
Click images for original size pictures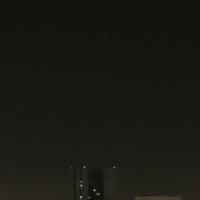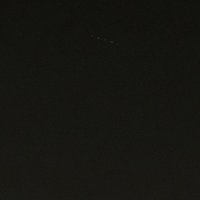 ---