When I first read about this I immediately thought of Atlantis but after reading through the article it's pretty clear that they are in no way related but it's still pretty interestin.
A high priest has stumbled across an ancient civilization while digging on property to put in a septic tank in
Bali
.
It turns out that the elderly gentleman found the remains of a 14th century temple complex that may have been the largest ever constructed on the Island of the Gods. This is one of the oldest civilization ever found on the island.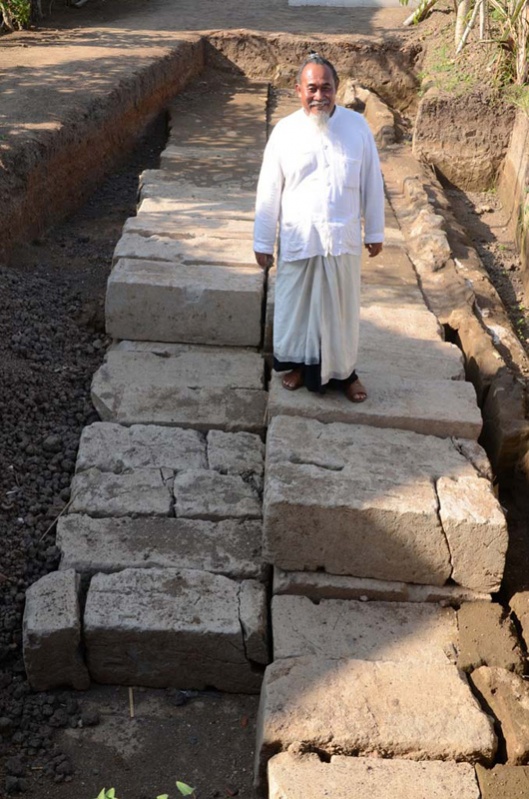 "I have become very interested in archeology since this was found, because we must know our history here in Bali. As a priest I need to know about this history so I can teach people," said Bhujannga.
Bali's head of Archeology Made Geria says that the discovery is important because of the time frame and the size of the stones being used at that time.
It is extremely rare to find a structure like this here — it is unique for Denpasar. The structure dates back to the Bali Kuno period, so it predates the Majapahit period in Bali. Technologically it is also rare. Moving the stones into position means the traditional gotong royong [working together] must have been used. Each stone needs six men to lift and move," says Geria via phone.
"We have no stories, no histories of this temple and of its people. So our community was really surprised by this discovery. The archeology department says there may be much more still to be found under the rice fields here. They believe the section we have found is the eastern wall of the temple complex, it was huge and the biggest ever found in Bali. What is clear I think is that at the time there must have been a civilization made up of many people, because a big temple like this would have needed a lot of people to build it," says Bhujannga.
Read More